Prices, online booking and Gift Vouchers
We are now open for online bookings only-please book below !
Don't worry-if the weather is bad -we will reschedule, if we cannot reschedule,we will refund !
Jet ski experience, for age 12 and up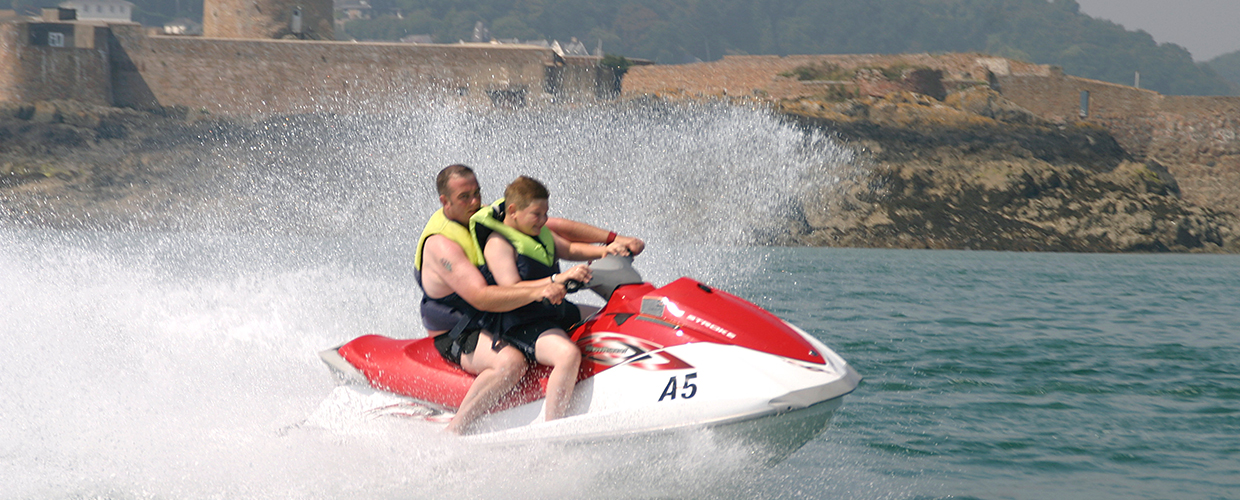 Cost is £50 for a jet ski experience which includes wetsuit, buoyancy aid, full tuition, and on-water supervision. Then you will have 30 minutes on the water. If you take a passenger it's £10 per extra passenger or £5 if passenger is under 12. (You can drive solo from the age of 12 but you must be over 18 to take a passenger. The minimum passenger age is 8.) Full jet ski experience programme HERE.
Jet Ski Adventure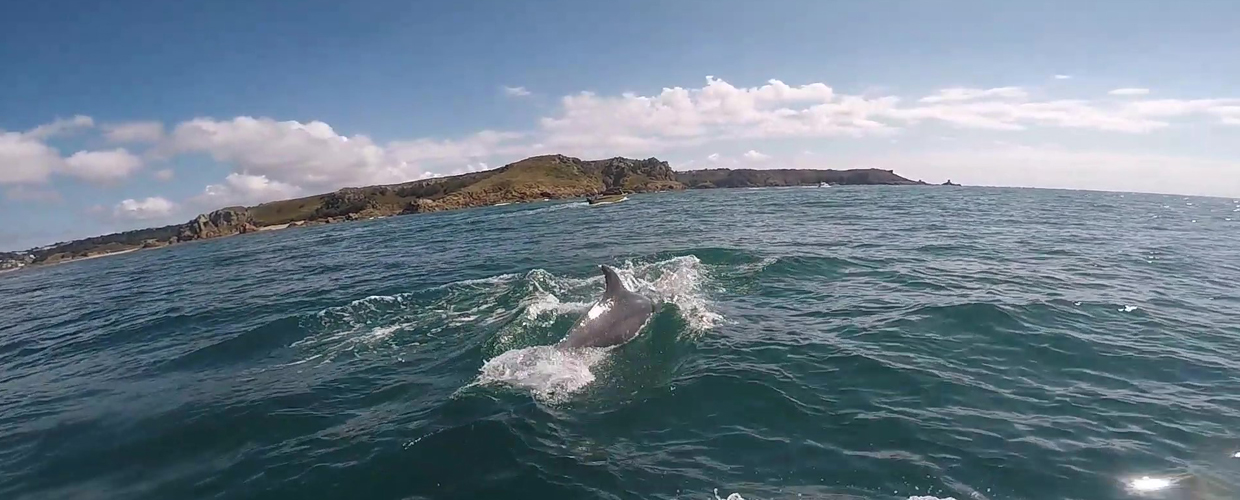 Escorted coastal trips by jet ski, from St.Aubin, going westwards along the coast and returning after just over an hour. All equipment will be provided, bring a camera (preferably waterproof !) towel and change of clothes for later. Cost is £100 for 1 person on 1 jet ski, extra £40 for a passenger.
N.B. If you have never been on a jet ski, we offer the 30 minute jet ski experience, with full tuition and on water supervision. It is strongly recommended that people who are unfamiliar with jet skis undertake the Jet Ski Experience before going on the Jet Ski Adventure escorted coastal tour. ( Mandatory for under 18's).
Covid 19 precautions at the Jersey Sea Sport Centre:
STAFF: Staff will be trained to operate in a manner which maintains a distance of 2 metres between themselves and any other person at all times.
JET SKIS: will be sanitised after each use.
Booking and payment: Please book and pay online.
Wetsuits: Please bring your own, if you use our wetsuits then you must rinse them in the bucket containing sanitising solution and then hang to dry on the rail provided.
Buoyancy aids: must be rinsed in the bucket containing sanitising solution and then hung to dry on the rail provided.
Safety and Controls briefings: This will be delivered by a member of staff standing on one side of the jet ski, with you standing on the other side, this will produce the necessary 2 metres distance from you. If you are all in the same household then you may stand in a "cluster". If customers are not in the same household then they must maintain 2 metres distance from other customers. If necessary, separate briefings may be given to comply with distancing rules.
Passengers: only members of the same household will be permitted to ride as passengers. Once you are riding the jet skis, social distancing is assured!
Gift Vouchers
Here you can purchase a gift voucher, to a value of your choice, which may be used at ANY TIME during the season :
To discuss your individual requirements please contact Geoff at The Jersey Sea Sport Centre Tel: 07797 738 180
To receive details of events and special offers from time to time please subscribe here: